Business Law Attorney in San Francisco, California
At the Law Office of Craig Ching, PC, our goal is to be a resource for our clients for all their business and commercial law needs. Our attorney helps companies throughout California evolve in alignment with their business objectives.
Craig Ching
Attorney at Law
Attorney Craig Ching's commitment to the San Francisco business community is extensive, and he wants to be part of your company's story.
With over a decade of experience, Craig firmly believes that the best way to pursue business success is by establishing strong client trust and communication. Put a passionate and people-committed lawyer on your side and get in touch with the Law Office of Craig Ching, PC today.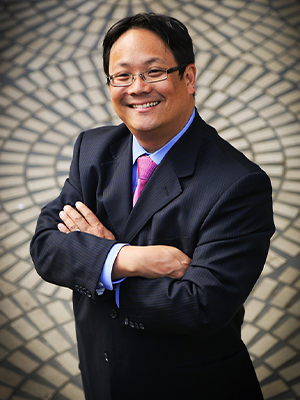 BUILD A RELATIONSHIP AS YOU BUILD YOUR BUSINESS
WE CAN GUIDE YOU THROUGH EACH STEP.
At our firm, client relationships come first. We provide ongoing support to businesses and their
owners throughout the San Francisco Bay Area and the communities of Alameda County,
Mountain County, San Francisco County, San Mateo County, and Santa Clara County.
Essential Services, Tailored to You
Contracts

From drafting and reviewing important contracts to resolving complex disputes, you can rely on us to assist you with partnership agreements, employment contracts, or any other documents that are paramount to your business.
Mergers & Acquisitions

While associated with growth and excitement, business mergers and acquisitions are also highly complex legal processes. Our attorney is here to guide you through this transition from beginning to end with minimal stress and confusion.
Intellectual Property Protection

Whether you are exploring copyright, patent, and trademark options to protect your company's identity, or entangled in an intellectual property dispute, we can help. Contact our San Francisco area attorney to start moving forward.
Partner with a skilled business attorney
Our attorney has been practicing law for over a decade. You can count on us to represent both your interests and your business with seasoned intuition and persistence.
No matter what your needs are, you deserve a resolution that's as unique as your business. That's why we provide our clients with individualized service and attention.
At the end of the day, our goal is for our clients to achieve their goals. You've worked hard to build all that you have, so we'll work hard to propel you toward success.
WHEN YOU WORK WITH US, YOUR VISION BECOMES OUR MISSION.
As a business owner, you already have a lot on your plate. Don't navigate the legal maze alone. Let our knowledgeable attorney guide you forward. We assist clients throughout Alameda County, Mountain County, San Francisco County, San Mateo County, and Santa Clara County — call or message us today to let us know how we can help.